During two hard-fought Ferrari Challenge races at the Brno Circuit in the Czech Republic, EMS Race Team earned their fifth and sixth podium finish of the 2021 season. After the team's streak of 12-straight podiums came to an end at Watkins Glen in New York last month, driver James Weiland and his crew from Rossocorsa, R3 Motorsports and Ferrari of San Francisco started a new streak with a pair of second-place finishes at Brno. The effort was also enough to maintain the overall series lead in Ferrari Challenge Europe heading into Round 4.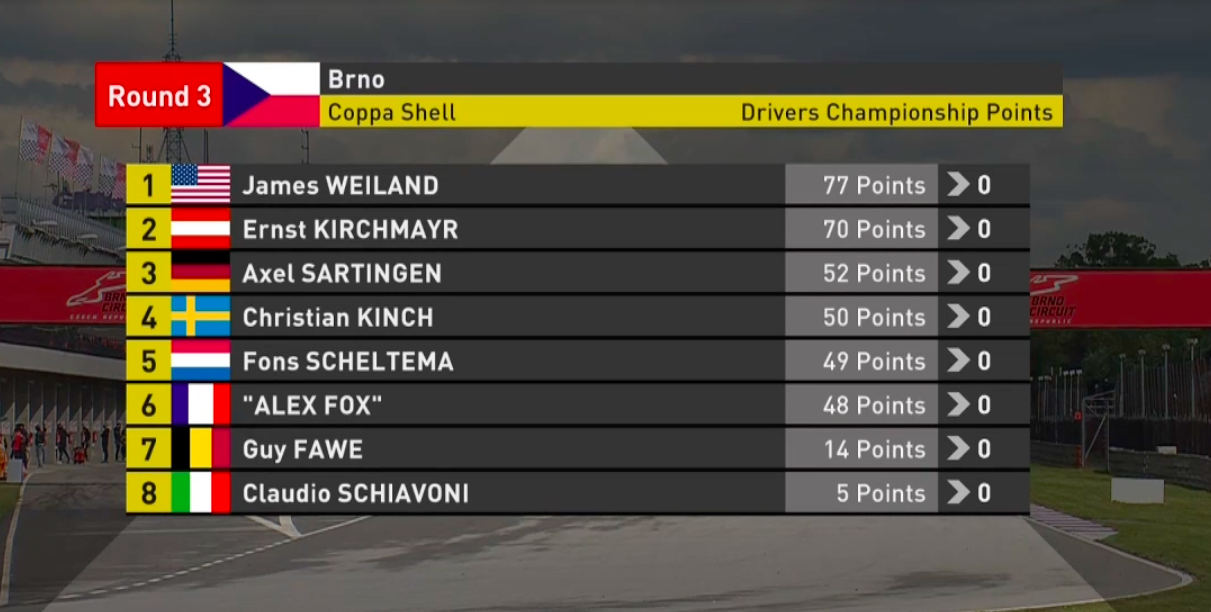 ERIN the Electronic Merchant Systems Ferrari 488 Challenge EVO pushed hard for a first-place finish in each race at Brno, finishing just tenths of a second away from the win. The pair of second place finishes helped Weiland and company earn 77 points on the season heading into the Ferrari Races in Spain on June 19-20. Ernst Kirchmayr (Baron Motorsport) is the next closest competitor to Weiland, currently trailing by seven through three rounds.
EMS Race Team earned a P1 and P2 finish in Italy at Monza to open the 2021 campaign and then combined that with double-podiums in Austria and now Brno. Heading into Round 4 in Spain, the team will be focused once again on securing that top step of the podium in order to extend the series lead as much as possible.
"I better start pulling off some passes for the lead or the Reserve Driver will be taking over!" Weiland joked after the races at Brno. "But really just a great job overall by the team this weekend. Big thanks to Ferrari of San Francisco, R3 Motorsports, Rossocorsa, Conrad Grunewald, David Cameron and Ray Banda. Hopefully we can keep getting better and put together a couple of good results in Spain in a few weeks."
Watch Race Highlights from Brno:
Great team effort today to help ERIN the @EMScorporate Ferrari 488 Challenge EVO secure her second podium of the weekend at the Brno Circuit. Finished P2 and kept pushing all the way through the final lap ? pic.twitter.com/RpeJYMDkAD

— EMS Race Team (@emsRaceTeam) May 30, 2021
Throughout the trip to the Czech Republic, Weiland and his team continued to race to raise awareness for PETA Cruelty Free, Coach Sam's Scholars and Cornerstone of Hope. People for the Ethical Treatment of Animals (PETA) is the largest animal rights organization in the world, with more than three million members and supporters. Products proudly displaying the bunny logo are cruelty-free, meaning that they were produced without testing on animals. Coach Sam's Scholars' mission is to provide educational support to at risk children through a combination of literacy, personal development and health and fitness programs designed to develop the whole child. Cornerstone of Hope, meanwhile, is dedicated to providing support, education, and hope for the grieving.
"We were happy to help do what we could to spread the word a little bit on all of the great work that PETA, Coach Sam's and Cornerstone have continued to do during our trip to the Czech Republic. We also always encourage people to check out their websites, learn more about what they are doing to help our communities, and find ways to support them however possible."
For behind-the-scenes coverage of the Ferrari Races throughout the 2021 campaign, follow EMS Race Team on Facebook, Twitter, and Instagram.