EMS Race Team navigated through a wet track at the Nurburgring Circuit in Germany to claim back-to-back Ferrari Challenge victories last month. The two P1 finishes gave driver James Weiland and his team from Rossocorsa, R3 Motorsports and Ferrari of San Francisco their ninth podium and third victory of the year. The Germany results also moved Weiland and ERIN the Electronic Merchant Systems Ferrari 488 Challenge Evo into first place overall in the Drivers Championship Points standings. Now, Weiland and company will look to defend their top spot in Belgium during the Ferrari Races on September 11-12 at Circuit de Spa-Francorchamps.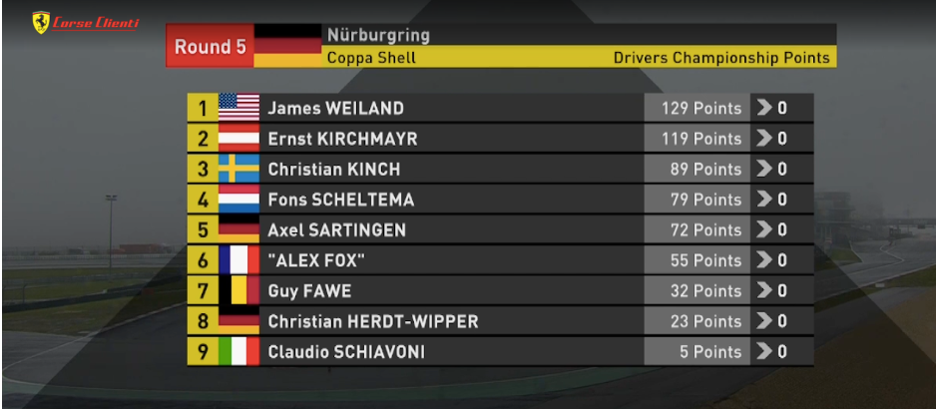 EMS Race Team opened the 2021 campaign with P1 and P2 finishes in Italy at Monza before adding double-podiums in Austria and the Czech Republic. They then earned a podium in Spain before the latest victories in Germany. Those racing results have helped EMS build an advantage over competitors Ernst Kirchmayr (Baron Motorsports) and Christian Kinch (Formula Racing) who have each won races this season and currently hold the second and third positions overall.
"You never win the next race based on how well you performed in the last one," Weiland said. "So while we had a successful trip to Germany, our team knows that the focus needs to be on executing to the best of our ability at Spa this weekend."
The Circuit de Spa-Francorchamps is a world-famous racing venue that hosts the Formula One Belgian Grand Prix, the Spa 24 Hours, World Endurance Championships, and many other high-profile racing events including the Ferrari Challenge. The historic track held its first-ever race in 1922 and was used for Grand Prix racing for the first time in 1925. EMS Race Team won at Spa in 2018 and earned a pair of podiums there last year. During this upcoming trip, Weiland and his team are dedicating the weekend to the charities they race to help raise awareness for.
"Spa is a tremendous venue for racing and we're excited to help raise awareness for PETA Cruelty-Free, Coach Sam's Scholars, and Cornerstone of Hope while we're there," Weiland added. "We always encourage everyone to check out their websites and learn more about what each group is doing to help our communities because it really is amazing work."
People for the Ethical Treatment of Animals (PETA) is the largest animal rights organization in the world, with more than three million members and supporters. Products proudly displaying the bunny logo are cruelty-free, meaning that they were produced without testing on animals. Coach Sam's Scholars' mission is to provide educational support to at-risk children through a combination of literacy, personal development, and health and fitness programs designed to develop the whole child. Cornerstone of Hope, meanwhile, is dedicated to providing support, education, and hope for the grieving. Each mission will be featured on EMS Race Team's car throughout the weekend in Belgium.
For behind-the-scenes coverage of Round 6 of the Ferrari Challenge Europe at Spa, follow EMS Race Team on Facebook, Twitter, and Instagram. You can also stream all the action live at Ferrari.com throughout the weekend. Additionally, to keep up with the EMS Race Team Reserve Driver, check out Max Weiland's new Facebook, Instagram and YouTube pages.