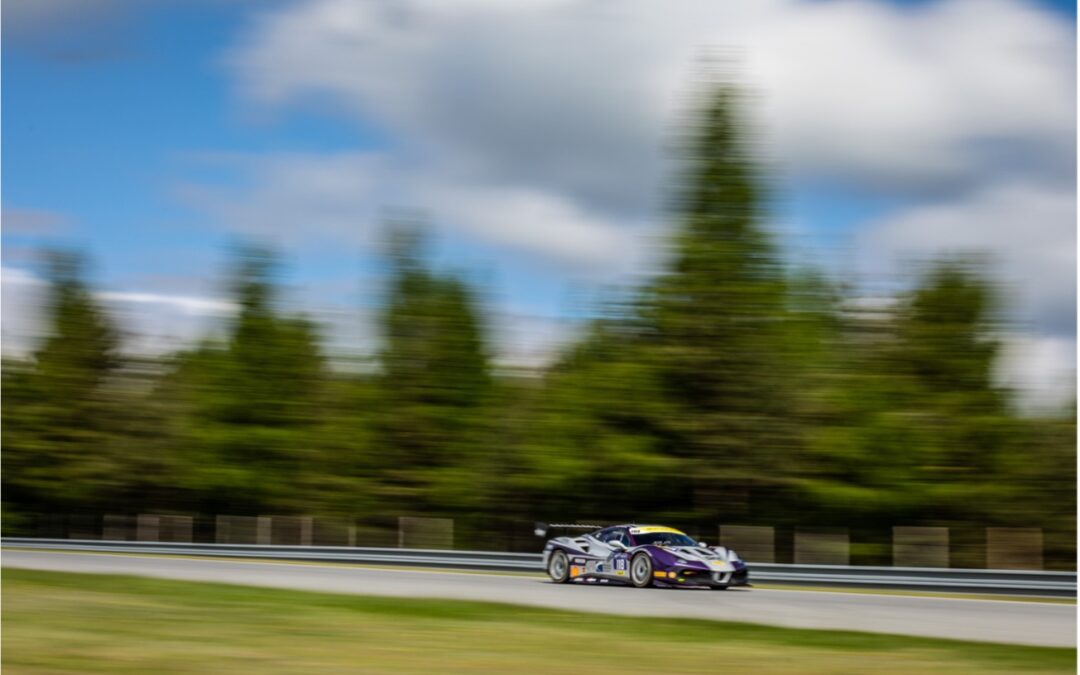 EMS Race Team travels to Spain this week to compete in Round 4 of Ferrari Challenge Europe on June 19-20 at the Circuit Ricardo Tormo in Valencia. Driver James Weiland and his team from Rossocorsa, R3 Motorsports and Ferrari of San Francisco have earned six podium finishes through six races this year and will be looking to build on their overall series lead in Spain. After securing a P1 and P2 finish in Italy to open the 2021 campaign, EMS has gone on to add double-podiums in Austria and the Czech Republic to total 77 points overall which leads the drivers standings by seven.
"We're excited to go racing again this weekend," Weiland said. "Our team is focused and we know we need to be especially sharp with the talented field of drivers that we'll be competing against. This will also be our first time racing in Valencia so we'll try to learn the course quickly and start laying down the best lap times we can from there."
The Circuit Ricardo Tormo is also known as the Circuit de Valencia and it's located in Valencia, Spain. The track was built in 1999 and can hold up to 120,000 fans while featuring a main straight of 876 meters. In addition to hosting several high-profile motorsports events throughout the year, the circuit is also often used as a test track by Formula One teams because of the mild temperatures in Valencia during the winter. EMS will be racing in Spain to help raise awareness for PETA Cruelty Free, Coach Sam's Scholars and Cornerstone of Hope.
"We always enjoy having the chance to help raise awareness for PETA Cruelty Free, Coach Sam's Scholars and Cornerstone of Hope in a place we've never raced before," Weiland added. "So we have an extra incentive to help make a good first impression for each of those great causes while we're in Valencia this weekend."
People for the Ethical Treatment of Animals (PETA) is the largest animal rights organization in the world, with more than three million members and supporters. Products proudly displaying the bunny logo are cruelty-free, meaning that they were produced without testing on animals. Coach Sam's Scholars' mission is to provide educational support to at risk children through a combination of literacy, personal development and health and fitness programs designed to develop the whole child. Cornerstone of Hope, meanwhile, is dedicated to providing support, education, and hope for the grieving. Each mission will be featured on EMS Race Team's car throughout the race weekend in Spain.
For behind-the-scenes coverage of Round 4 of Ferrari Challenge Europe in Valencia, follow EMS Race Team on Facebook, Twitter, and Instagram. You can also stream all the racing action live at ferrari.com throughout the weekend.