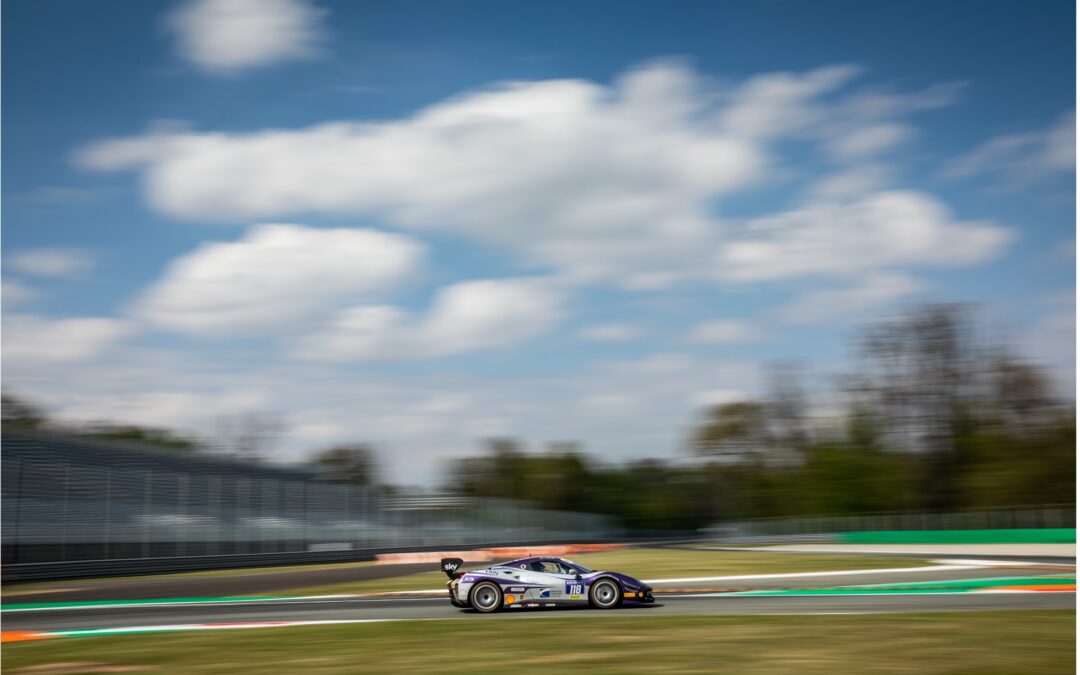 EMS Race Team will be competing at the Red Bull Ring in Spielberg, Austria during Round 2 of the Ferrari Challenge Europe on May 1-2. After pairing a victory at Monza with a P2 finish during Round 1 in Italy, EMS enters Austria as the points leader in class for the European series. Driver James Weiland and his team from Rossocorsa, R3 Motorsports and Ferrari of San Francisco will look for another positive result at Red Bull Ring while racing to help raise awareness for PETA Cruelty Free, Coach Sam's Inner Circle and Cornerstone of Hope.
The world-famous Red Bull Ring has hosted the Formula 1 Austrian Grand Prix for various stretches of time dating back to when it was first opened in 1970 under a different name along with several other high-profile races. The track has undergone a series of renovations since, along with multiple name changes before eventually being purchased by Red Bull. In July of 2013, the F1 Austrian Grand Prix returned to Spielberg after a hiatus and the marquee race has been hosted on the historic track ever since.
"Like we did in Italy, we feel grateful to be able to race and compete again as a team this weekend in Austria," Weiland said. "We're also looking forward to measuring ourselves at a great track like Red Bull Ring while competing against a talented field of drivers and giving it our best shot out there."
EMS Race Team helped get the three charities they race to raise awareness for onto the podium last time out and look to do so again this weekend. People for the Ethical Treatment of Animals (PETA) is the largest animal rights organization in the world, with more than three million members and supporters. Products proudly displaying the bunny logo are cruelty-free, meaning that they were produced without testing on animals. Coach Sam's Inner Circle Foundation's mission is to provide educational support to at risk children through a combination of literacy, personal development and health and fitness programs designed to develop the whole child. Cornerstone of Hope, meanwhile, is dedicated to providing support, education, and hope for the grieving. Each mission will be featured on EMS Race Team's car throughout the trip to Spielberg.
"Over the last year especially, organizations like PETA, Coach Sam's and Cornerstone have worked through several challenges to continue helping to support our communities," Weiland added. "Our goal is to help shine any light we can on that by putting forth our best effort on the track in Austria."
For behind-the-scenes coverage of the Ferrari Races in Red Bull Ring, follow EMS Race Team on Facebook, Twitter, and Instagram .