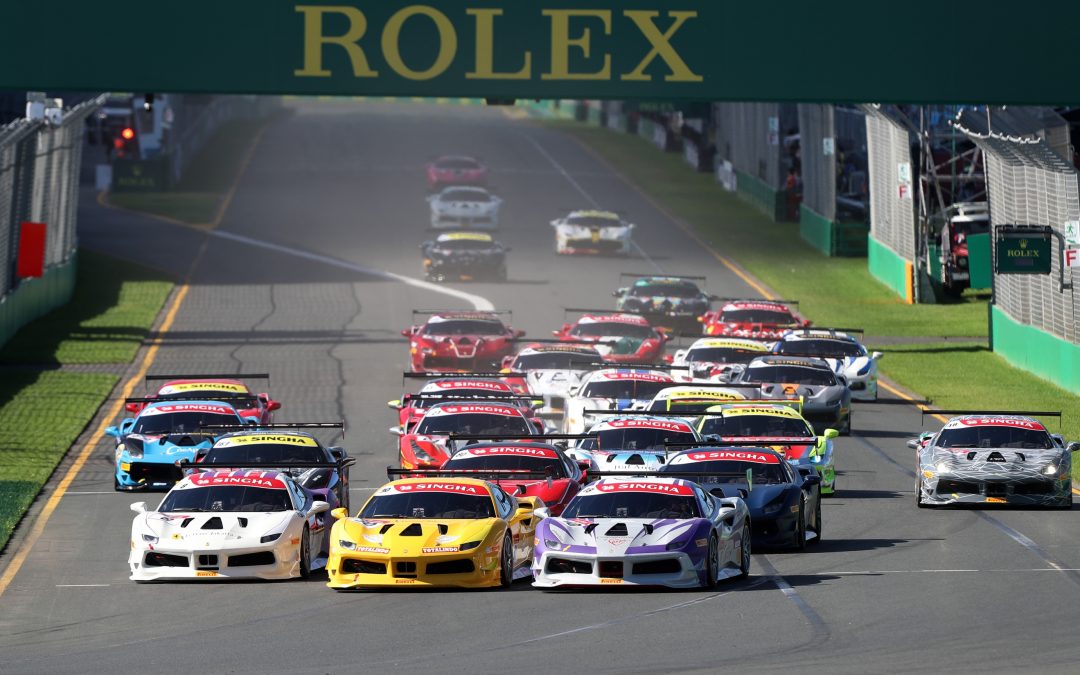 EMS Race Team will arrive in Montreal, Quebec for the Ferrari Challenge on June 8-10 at Circuit Gilles Villeneuve riding the momentum of a first-place finish at Spa in Belgium. The Ferrari Challenge drivers will compete in a support race for the Formula 1 Canadian Grand Prix, which will also be held in Montreal throughout weekend. Driver James Weiland and the Boardwalk Ferrari crew will be competing on the same track as F1 stars Sebastian Vettel, Kimi Räikkönen, Lewis Hamilton and others. This marquee-racing event is expected to draw a capacity crowd of 100,000 fans throughout the weekend who are sure to make it a festive atmosphere for racing.
"Montreal will be another great test for our team this season," Weiland said. "With the Formula 1 going off during the weekend, it will make for a tremendous environment. The competition among the Ferrari Challenge drivers will be stiff as usual too. But our goal will be the same as it always is—focus on the task at hand and put forth our very best effort as a team. If we accomplish those goals, it will be a successful trip for us."
Circuit Gilles Villeneuve first hosted the Canadian Grand Prix in 1978. Past winners include Michael Schumacher, Jackie Stewart, Lewis Hamilton, as well as the iconic Aryton Senna. Hamilton is the betting favorite to capture this year's victory, followed by Vettel and Valtteri Bottas. EMS Race Team competed at the legendary track in Montreal for the first time during the 2013 Ferrari Challenge. This year, Weiland and ERIN the ems+ Ferrari 488 Challenge will be looking to build on their season total of five podium finishes thus far.
"We always like to get up onto the podium during weekends like this especially because it helps raise awareness for PETA Cruelty Free, Cornerstone of Hope and Coach Sam's Inner Circle Foundation. With the large crowds in attendance, it's a great way to help make an impression on fans and drivers for each of those missions. We were able to accomplish that goal during our last race in Belgium, and hopefully we can have a repeat performance in Canada."
Those causes that EMS Race Team fly the banner for are very close to the team's heart. People for the Ethical Treatment of Animals (PETA) is the largest animal rights organization in the world, with more than three million members and supporters. Products proudly displaying the bunny logo are cruelty-free, meaning that they were produced without testing on animals. Coach Sam's Inner Circle Foundation's mission is to provide educational support to at risk children through a combination of literacy, personal development and health and fitness programs designed to develop the whole child. Cornerstone of Hope, meanwhile, is dedicated to providing support, education, and hope for the grieving.
For behind the scenes coverage of the Ferrari Challenge in Montreal throughout the weekend, be sure to follow EMS Race Team on Facebook, Twitter and Instagram.