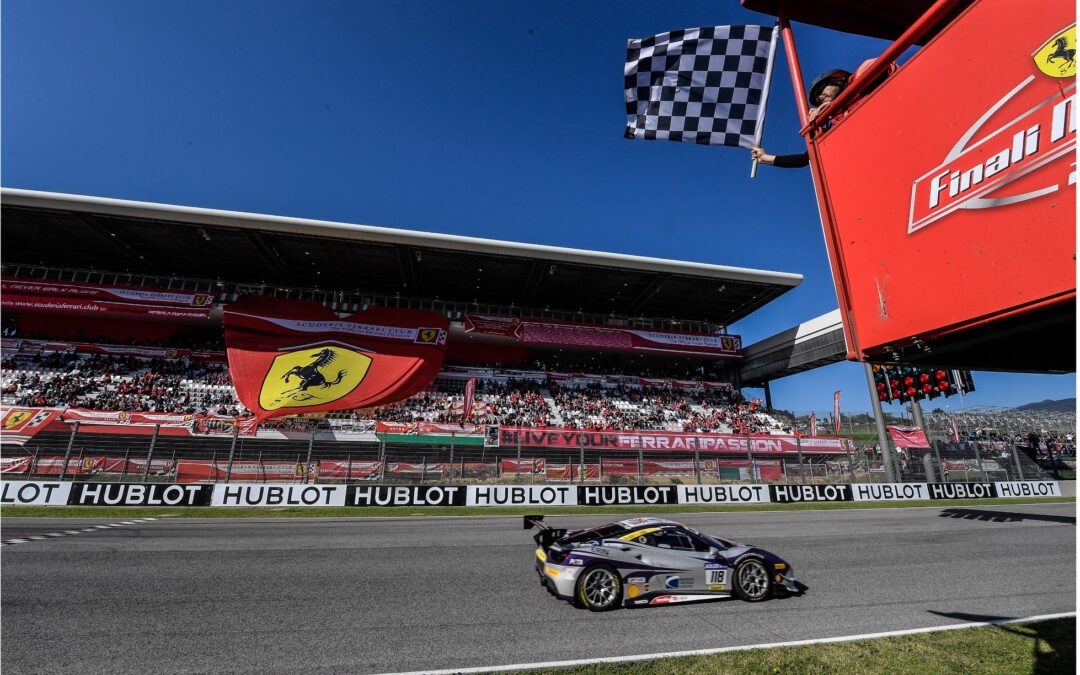 Through six rounds of the 2021 Ferrari Challenge Europe, two drivers have earned 151 points and share P1 in the championship standings. Those drivers—James Weiland (Rossocorsa) and Ernst Kirchmayr (Baron Motorsport)—will ultimately determine a champion during the Finali Mondiali in November. The regular season concluded last weekend at Circuit de Spa-Francorchamps with a littering of controversial officiating decisions that resulted in an overall tie for the lead between the two top Coppa Shell drivers.
While compiling 151 points, EMS Race Team earned 10 podiums in 12 races along with three victories. The team opened the '21 campaign with P1 and P2 finishes in Italy at Monza before adding double-podiums in Austria and the Czech Republic. EMS captured a podium in Spain before two victories in Germany along with the latest results from Spa. Rounding out the top-4 drivers heading into Mugello is Fons Scheltema (Kessel Racing) with 100 points and Christian Kinch (Formula Racing) with 94.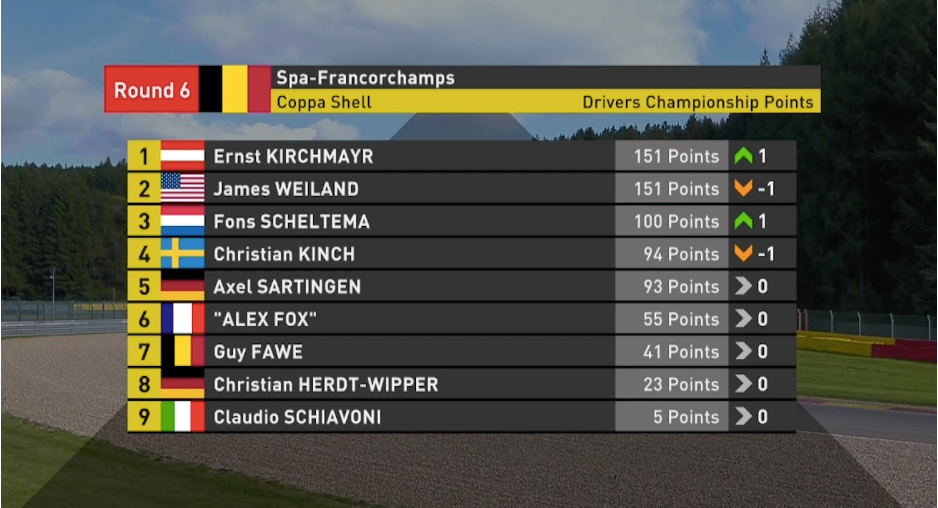 During the trip to Belgium, ERIN the Electronic Merchant Systems Ferrari 488 Challenge Evo made an overtake for P2 that was captured by the Ferrari broadcast team. After finalizing the textbook move from P3 to P2, the video cuts to the Rossocorsa, R3 Motorsports, and Ferrari of San Francisco team who were celebrating the move.
ERIN's Overtake For P2 at Spa:
Here's a great look at ERIN's overtake for P2 earlier today during the @FerrariRaces at @circuitspa #FerrariChallenge pic.twitter.com/I3Yetfl0ma

— EMS Race Team (@emsRaceTeam) September 11, 2021
"As a competitor, I suppose there's nothing better than being tied while heading into overtime," Weiland said. "Ernst, Fons, Christian, Alex, all the drivers in this series, they are all great. We're just going to focus on doing our best in Italy and we'll see what happens."
The last time Weiland and his team raced Mugello was in 2019 and it was memorable. While competing against the best Ferrari Challenge drivers in the world, EMS Race Team secured three dominant victories in three highly-competitive races. The clean sweep began with a Race 1 win on Friday and closed with a P1 finish in the World Championships on Sunday. The racing prompted Conrad Grunewald to describe Weiland's effort as the most dominant performance he'd ever seen in the Ferrari Challenge series.
"Mugello is a special place," Weiland added. "So we're excited to be going to Mugello anytime, and for it to be the Finali Mondiali too, it's always special. Hopefully, we can make PETA Cruelty Free, Coach Sam's Scholars, and Cornerstone of Hope proud."
People for the Ethical Treatment of Animals (PETA) is the largest animal rights organization in the world, with more than three million members and supporters. Products proudly displaying the bunny logo are cruelty-free, meaning that they were produced without testing on animals. Coach Sam's Scholars' mission is to provide educational support to at-risk children through a combination of literacy, personal development, and health and fitness programs designed to develop the whole child. Cornerstone of Hope, meanwhile, is dedicated to providing support, education, and hope for the grieving. Each mission will be featured on EMS Race Team's car throughout the Ferrari World Finals at Mugello in November.
For behind-the-scenes coverage of the Ferrari Challenge Europe, follow EMS Race Team on Facebook, Twitter, and Instagram. Additionally, to keep up with the EMS Race Team Reserve Driver, check out Max Weiland's new Facebook, Instagram, and YouTube pages.