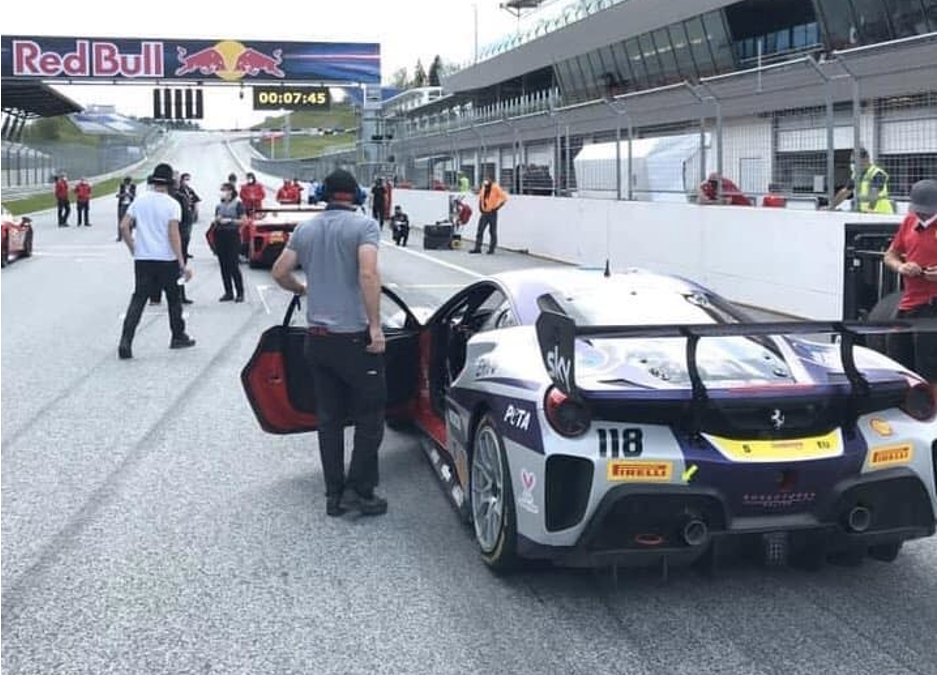 EMS Race Team earned a pair of podium finishes during an exciting weekend of racing at the Red Bull Ring in Spielberg, Austria. In doing so, the team was able to extend their points lead in the 2021 European Ferrari Challenge season series with Round 3 in the Czech Republic scheduled for later this month. Driver James Weiland and his team from Rossocorsa, R3 Motorsports and Ferrari of San Francisco earned a P3 finish on Saturday before offering a spirited comeback on Sunday to close out the weekend with another podium.
During Race 1, EMS qualified 3rd and that is where they finished—but Race 2 was much more eventful. On Sunday, ERIN the Electronic Merchant Systems Ferrari 488 Challenge Evo was unceremoniously punted into the grass exiting Turn 1 at the start of the race. She was forced to rejoin in 17th place after receiving contact during the incident but then went work. ERIN would surgically dispatch one car after another from there to finish 4th overall and 3rd in class in only about 10 green flags laps. Along the way, she also laid down the fastest time in all three sectors and the fastest lap to conclude a memorable trip to the Austrian Alps.
"It was a great team effort for us and also a tremendous event overall in Austria," Weiland said. "Special thanks to Dave Cameron and Ray Banda of R3 Motorsports for an impeccably prepared car as always, Engineer Gianluca Curti of Italy who was covering for Travis Low, and Coach Jon Lancaster filling in for Conrad Grunewald. We're excited to build on this and get back on the track later this month."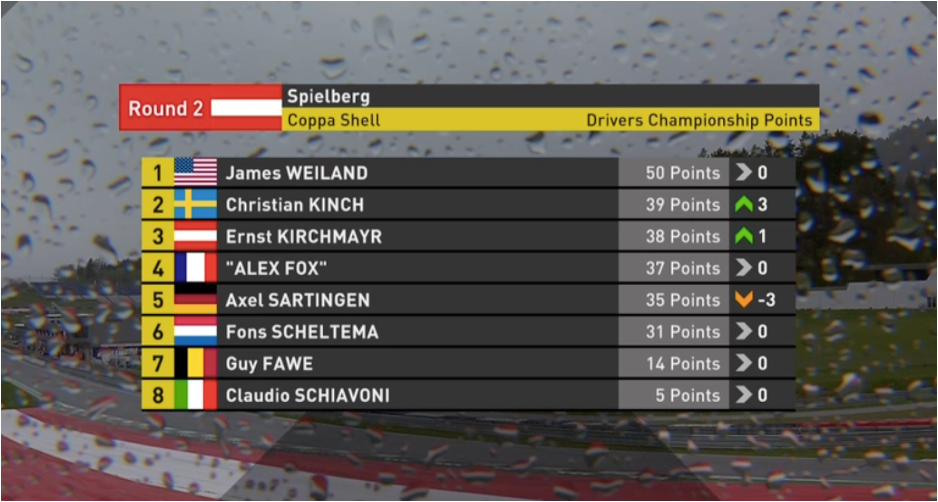 After Round 1 at Monza, EMS held a four-point lead over the next closest competitor. While adding two more podiums and the fastest lap at Spielberg, that lead was extended to 11. Weiland currently has 50 points overall while Christian Kinch has 39 and Ernst Kirchmayr has totaled 38 thus far. The next race for EMS Race Team will be a Ferrari Challenge North American event at Watkins Glen on May 22-23 followed by Round 3 of the European series at Brno in the Czech Republic on May 29-30. During each and every event this season, Weiland and company will continue to race to help raise awareness for PETA Cruelty Free, Coach Sam's Scholars and Cornerstone of Hope.
People for the Ethical Treatment of Animals (PETA) is the largest animal rights organization in the world. Products proudly displaying the bunny logo are cruelty-free, meaning that they were produced without testing on animals. Coach Sam's Scholars' mission is to provide educational support to at risk children through a combination of literacy, personal development and health and fitness programs designed to develop the whole child. Cornerstone of Hope, meanwhile, is dedicated to providing support, education, and hope for the grieving.
For behind the scenes coverage from the Ferrari Challenge in Austria follow EMS Race Team on Facebook, Twitter and Instagram.